Trend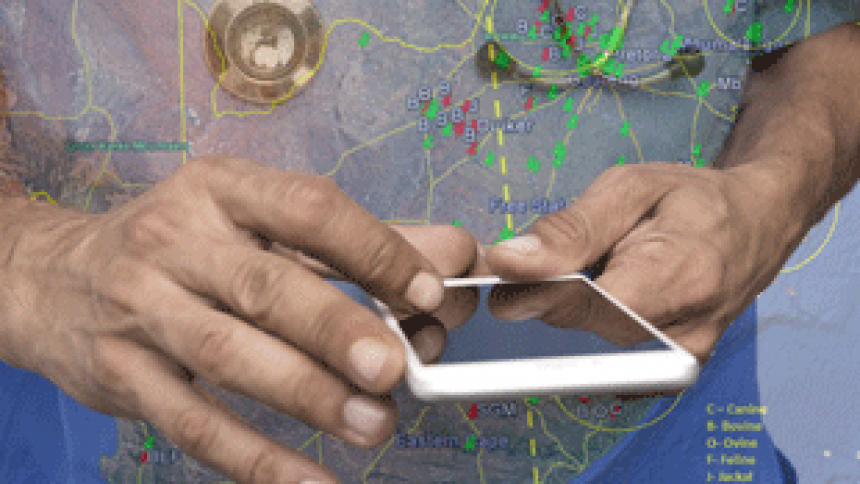 Canine rabies: South Africa uses instant messaging for daily mapping and dissemination of cases
05 July 2017| Geneva −− South Africa has introduced an instant dissemination of information for all reported cases of rabies across the country.
Through a system of 'cascading locations', all rabies outbreaks are sent via SMS or emails across the country's essential services. Communication happens within an hour of laboratory confirmation of rabies (Fig1).
"It is essential that all role players and in particular field officers of both veterinary and health sectors are constantly updated on exactly where rabies outbreaks are occurring" said Keith Perrett, Chairman of the South African National Rabies Advisory Group. "The key response happens at the local level by veterinary services. Cases are then followed up with investigation, awareness and ring vaccinations while the public health services ensure that post-exposure prophylaxis (PEP) is available."
This information is also compiled and distributed monthly to appropriate centres in the entire country, recording positive and negative submissions to depict both surveillance and outbreak details. (Fig 2)
Monthly mapping (Fig 2) clearly shows where the key foci of the disease are located in South Africa.
This contributes to the formulation of responses and the need for improved surveillance as well as the focus of control efforts.
Canine rabies, the focus of a national elimination strategy, is isolated in four key areas.
This information streamlines a national response to the areas where >80% of the canine rabies occurs, thereby shifting the almost impossible task of vaccinating 70% of the country's dogs.
The province of KwaZulu Natal has remained human rabies free for the past 15 months – and for the first time in 40 years – thanks to this system of reporting. The success of this improved form of surveillance and mapping is now being implemented across South Africa.